By hipflaskmade |
07
November 2023 |
0
Comments
The Perfect Companion: Stainless Steel Hip Flasks
Are you looking for the perfect companion to take with you on a night out? Maybe something stylish, sophisticated and built to last? If so, then stainless steel hip flasks could be just the thing! For centuries they have been a reliable companion of those who are fond of their tipple, but today they can also offer unprecedented style. Not only do these beautiful vessels make a great addition to any outfit, but they'll also guarantee your favorite beverages taste as good as ever! Whether you're heading out for a special occasion or need an everyday carry-all solution in your pocket, these classic companions are bound to suit all occasions. Read on to learn more about why stainless steel hip flasks should be your go-to when needing some liquid accompaniment along for the ride!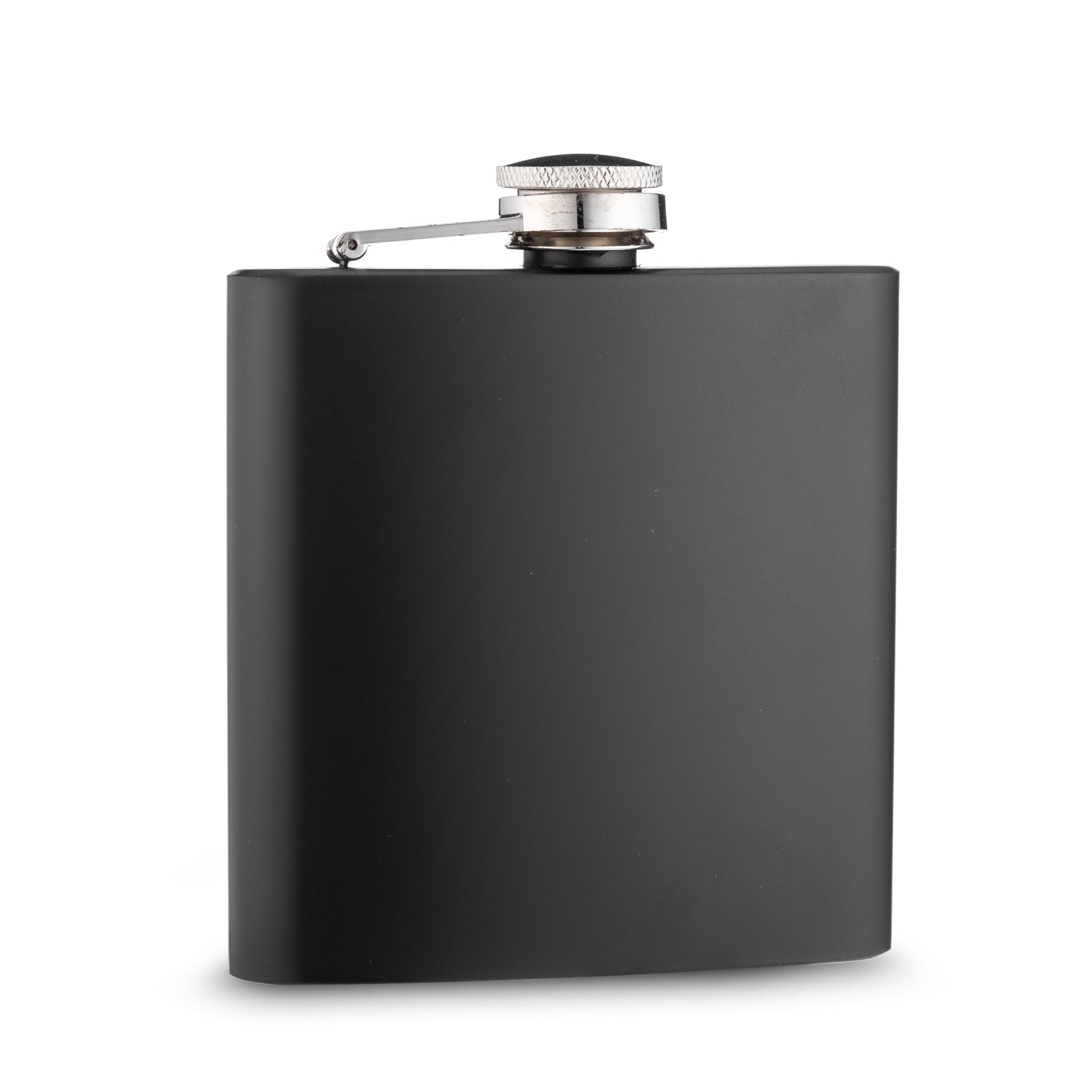 1.Stainless Steel vs. Other Materials: Why It Matters
When it comes to hip flasks, the material they're made from matters more than you might think. While there are many options available, stainless steel has emerged as the clear winner. Not only is it durable and long-lasting, but it's also resistant to rust, corrosion, and staining. This means that it'll continue to perform and look great for years to come, even with frequent use. Additionally, stainless steel is a non-porous material, which makes it safe for storing alcoholic beverages. It won't react with the liquid, meaning that it won't affect the taste or quality. So if you're in the market for a new hip flask, be sure to choose one made from high-quality stainless steel for the best experience.
2.Sleek and Durable: The Appeal of Stainless Steel Flasks
Stainless steel flasks are a timeless choice for those who value both style and durability. There's something about a sleek and shiny stainless steel finish that exudes sophistication and class, making it an ideal accessory for any occasion. But beyond its aesthetic appeal, stainless steel is also incredibly strong and resistant to wear and tear, making it the perfect material for flasks that need to withstand the rigors of daily use. Whether you're camping in the great outdoors or sipping on your favorite beverage during a night out, a stainless steel flask is a trusty companion that you can count on to keep your drink safe and secure. With its blend of style and strength, it's no wonder why the appeal of stainless steel flasks endures year after year.
3.Maintaining Flask Quality: Benefits of Stainless Steel
Stainless steel has become widely recognized for its durability, sanitation, and beauty. When it comes to maintaining your flask's quality, stainless steel is an ideal choice. Not only does stainless steel have a sleek appearance, but it is also resistant to corrosion. This means that your flask will remain in tip-top shape, even with regular use. Additionally, stainless steel is a non-porous material, making it easier to clean and maintain a hygienic drinking experience. When it comes to keeping your drinks at the optimal temperature, stainless steel also has impressive insulation properties. In fact, it can keep your beverage cold or hot for hours on end. By investing in a stainless steel flask, you can rest assured that you will be able to enjoy your favorite drink for years to come.


In the end, stainless steel is a superior choice over materials like plastic, glass and other metals for these flasks. From its visually appealing qualities to its overall durability, stainless steel offers an incomparable level of quality and style that can improve any home bar or gift-giving situation. Beyond the initial "wow factor" of stainless steel, its durability during regular use means that cleaning and shining it up a few times a year will be all that's necessary. And with so many stylish and functional designs available, anyone can easily find something that suits their exact needs. So don't hesitate – make sure your flask is made from stainless steel! It'll give you many years' worth of joy and pleasure and let you enhance every occasion with top-notch quality.
Leave a Reply
Your email address will not be published.Required fields are marked. *